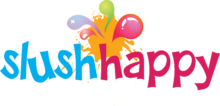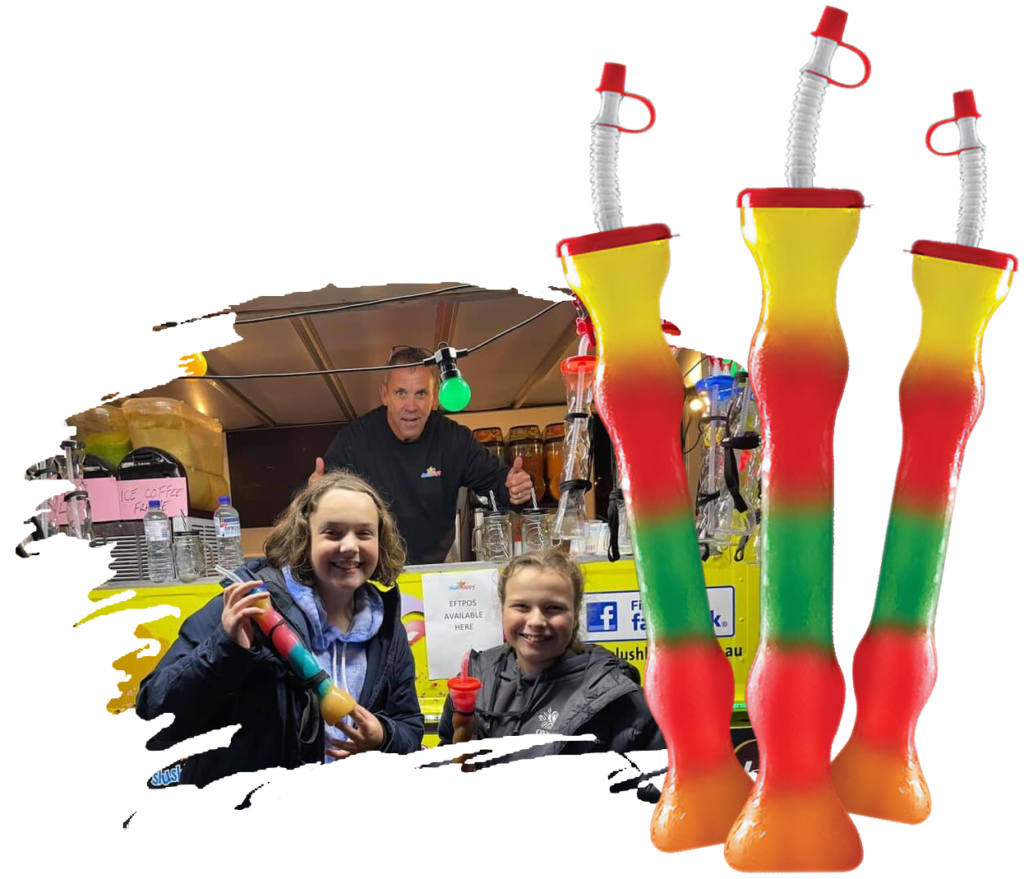 Do you have an event coming up?
Slushies make any event more fun for Everyone
Slush Happy is a popular, fun and friendly mobile business that kids and parents love! Slushies make any event much more fun for everyone.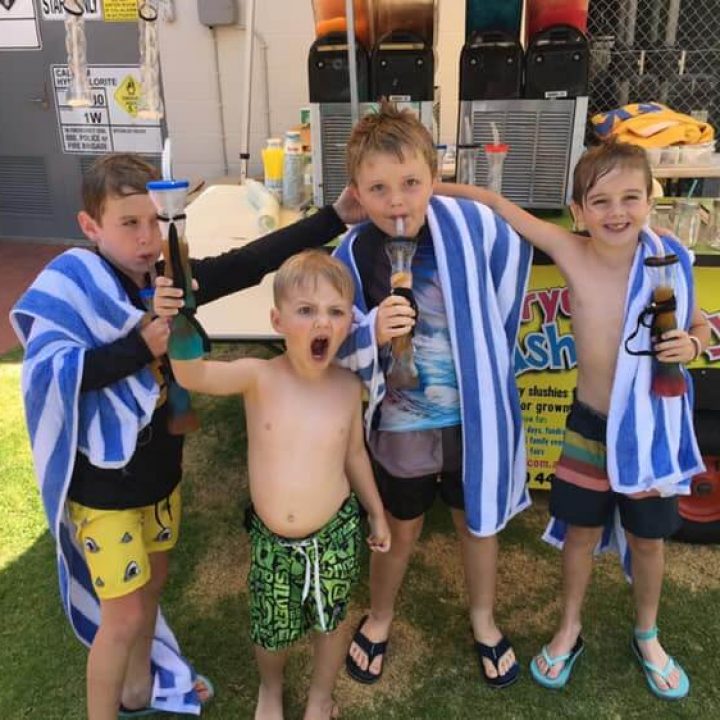 Kids are Happy
(Because they
love slushies)
Make every day
happy with
Slush
Happy!
We have a choice of ten delicious slushie flavours served in a cup or refillable and fun 'volcano tube'.
We also offer a range of complementary products to satisfy every taste bud including Spring Water, Jonny's Popcorn Delights in three flavours, delicious Hot Jam or Cinnamon Donuts, Chocolate Frappes, Happy Donut Shakes, Spiders, Soft Serve Ice Cream and Sundaes!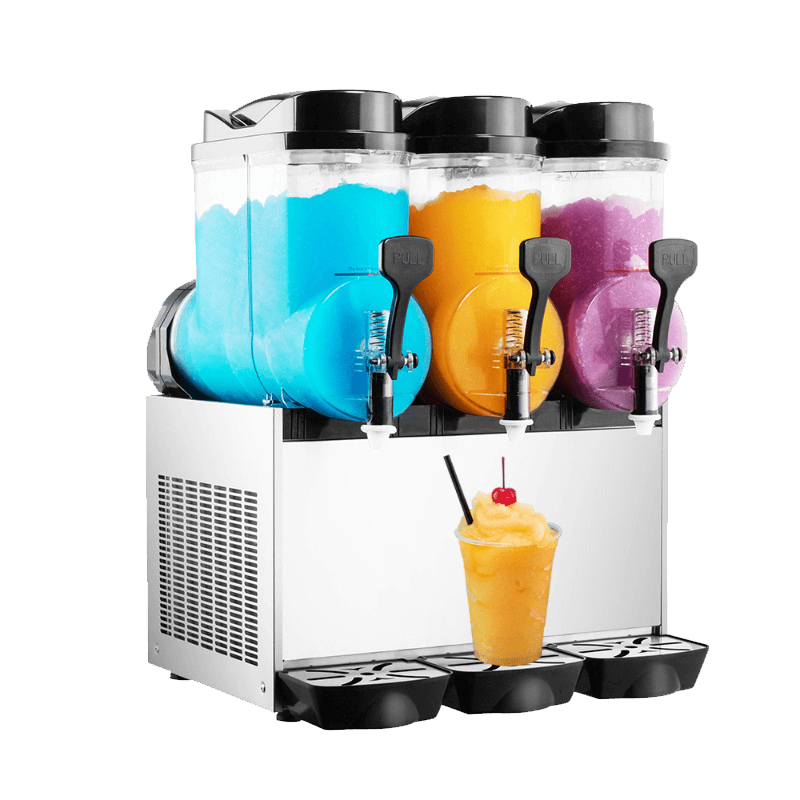 Make every day happy with
Slush
Happy!
Our slushies have natural fruit-based flavours and are 99% fat free, approved by Right Bite SA, FOCiS (Federation of Canteens in Schools) and the South Australian School Canteen Network (SASCN). We now have slushy machines in over 120 schools in SA.
And for the adults we also hire slushy machines for cocktail and birthday parties that are plenty of fun!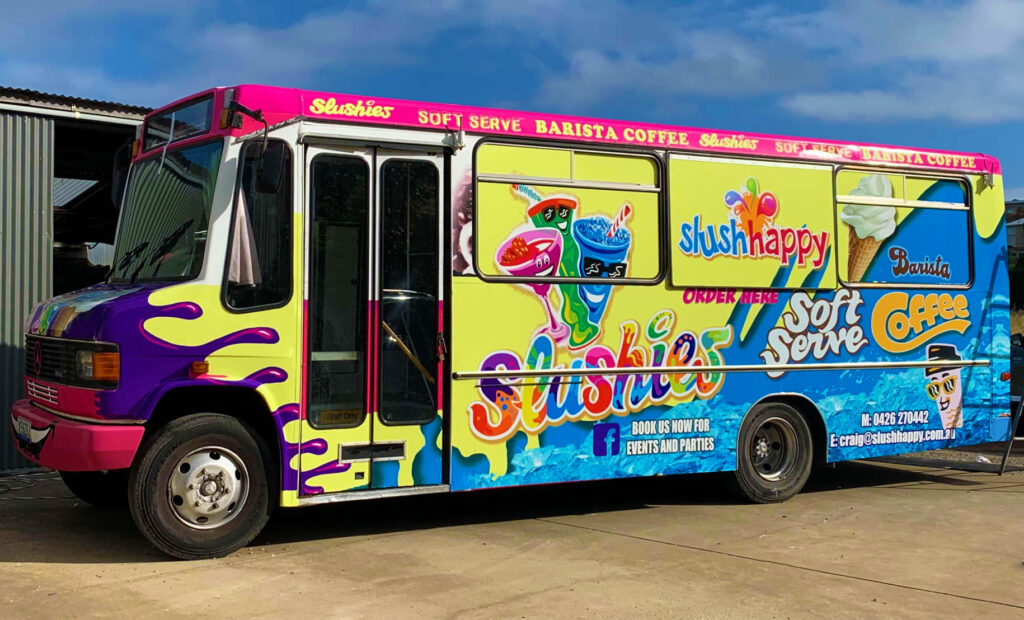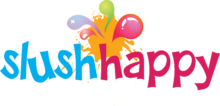 Slush Happy Slushies in South Australia is awesome for your next...
If you have further questions about the products or enquiries, don't hesitate to call us on 0426 270 442 or message us now.